A delightful morning to put in some hard work this AM
DISCLAIMER
PRAYER
COP
LBAC (15 IC)
Shoulder Pretzels (15 IC)
Cherry Pickers (the ones out of the trees) (15 IC)
LBAC Reverse (15 IC)
Imperial Walkers (10 IC)
Rockette Hillbillies (10 IC – a favorite of YHC)
Agilities:

High Kick (fun right after Rockette Hillbillies)
Butt Kickers
Defensive Slides (each direction)
Karaoke (each direction)
THE THANG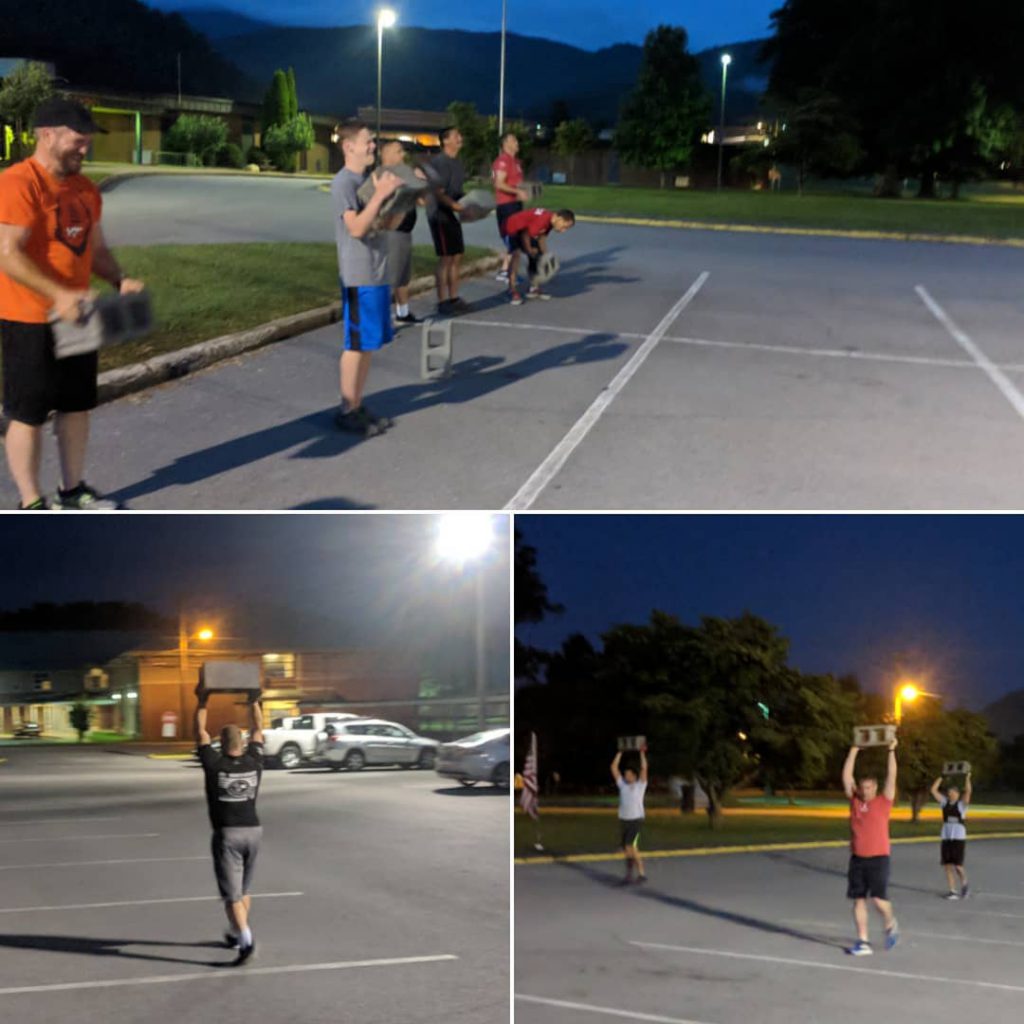 Simple and to the point – we played 21 across the length of the parking lot at LCES.  On one side – block curls.  On the other – block squats.  In between, carry the block above your head.
MARY
Mary was user choice.  Each PAX lead a portion of Mary.  This included some boat/canoes, Doc I hate yous, LBC, American Hammers, Sweat Angels, and so much more fun!
CIRCLE OF TRUST
PRAYER
MOLESKIN
Very thankful for the men in F3 Erwin and the impact they have had on my life over the past year. I know that seems like such a brief statement, but it is so impactful to YHC.  ~S
ANNOUNCEMENTS
A couple of prayer requests:
Cooter – temporary setback on his road to recovery.
Cooter's M – she may need to see a cardiologist as well.
Love Chapel Christian Church – Pray for guidance as they navigate through recovering from structural damage from the storms on Friday night/Saturday.
Chunk's Grandmother – she is not doing well and the family is afraid she may be at end of life.