The sun rose slowly on the seven PAX that came out, in the dark, bypassing dummy-locked gates and perhaps coming in a bit hot for the ranger's taste on our first foray into the gloom at Warriors' Path. (Slow Down Please).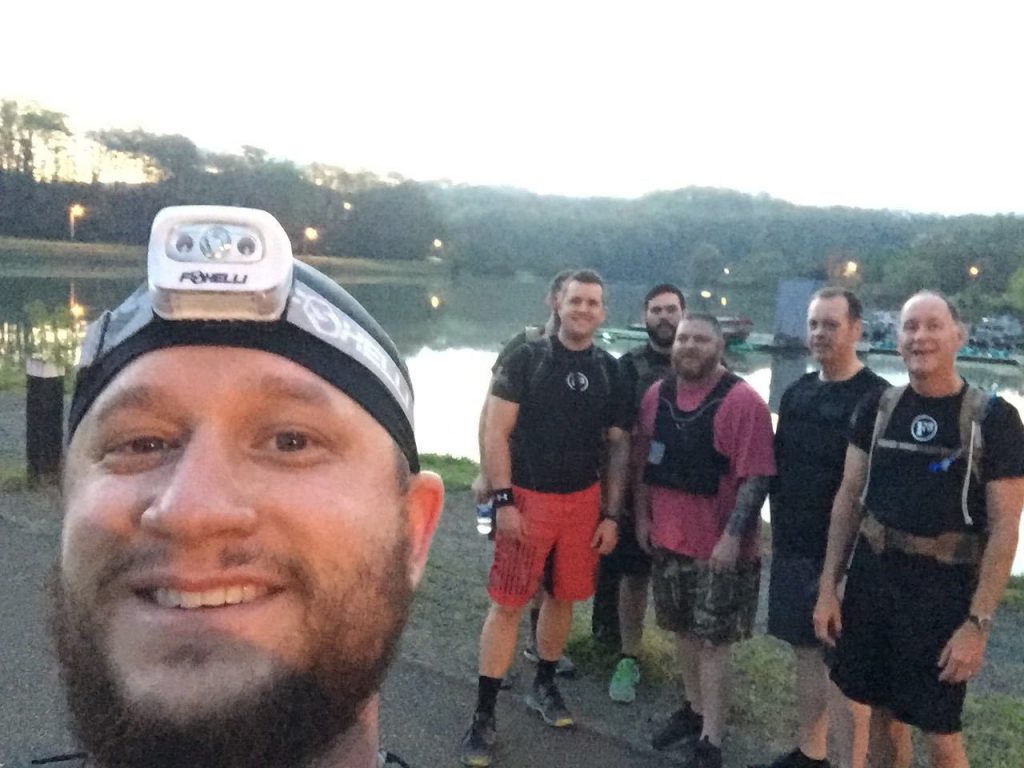 We headed out and put in some good miles on the pavement as Wilbur took us to see his abode, and by posting time we were ready to crack this new thing wide open.
4 more PAX joined up for the main event. (Total 10 PAX) Kotters to Katniss and Tutu and an overbearing welcome to my FNG Glitch. Photo on the mound (middle of duck island parking lot, where we might do COP consistently – or not, it'll take a bit to get our traditions worn in). Side note: this workout included some of the best mumblechatter I've yet heard.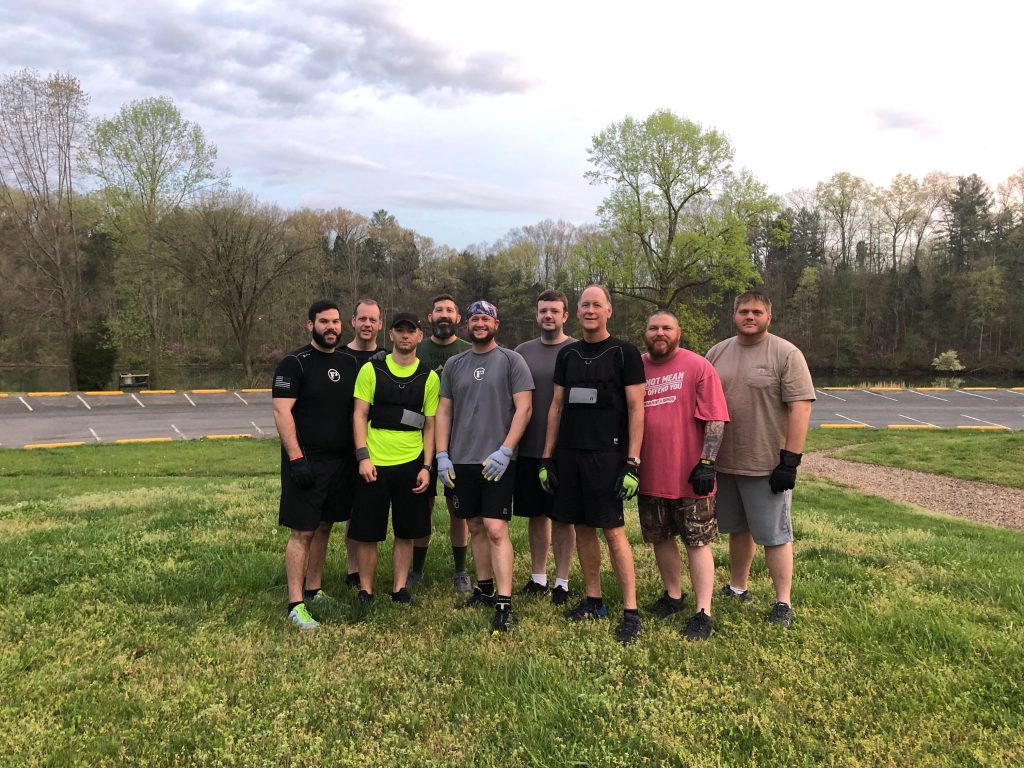 DISCLAIMER
PRAYER
COP
SSH x25 IC
TTT x10 IC
LBAC x5 IC Flapjack
Seal Clap x5 IC
All Hail Zorp x5 IC
Strict Merkin x14 IC (Daisy's Tribute +1 for IC)
THE THANG
Format was string of pearls as we explored the new AO. Had some ideas beforehand and did some of those, but came up with others and responded to the prevailing attitudes of the PAX.
Mosey Up Staircase to Old Tennis Courts
Progress Across 4x Tennis Courts 5x Squat on Each Line (=~100 Squat)
Mosey to Front of New Tennis Courts
75yd Downhill Bear Crawl
75yd Lunge
Mosey to Peninsula Shelter
Dips x30 IC Slow Count
Last One Up the Hill Does 10x Burpee (Trolley Sandbagged, but Most PAX Opted In for Solidarity)
Attempted Indian Run Lasted ~100yds
10 Down
Ring of Fire to 50 (Squats)
Mosey Across Land Bridge
Curb Merkin x10 IC
Mosey to Playground
25 Pull-Up OYO Heavily Modified (Mostly just figuring out what could be used)
MARY (In Treehouse as Requested by Little Debbie)
30s AMRAP BBSU
30s AMRAP H2H
60s Boat Canoe as Directed
30s AMRAP LBC
30s AMRAP Dolly Partons
60s AMRAP Flutter Kick
Mosey Return to Start
CIRCLE OF TRUST
PRAYER
MOLESKIN
Welcome FNG Glitch (Medical IT Transition Specialist & Web Developer).
If you're doing what you should but the goal doesn't seem to get any closer, sometimes it's best to just look down at your feet and grind away.
ANNOUNCEMENTS
Solid opening for the new AO. Looking forward to all the creativity to come.
Need nicknames for terrain features.