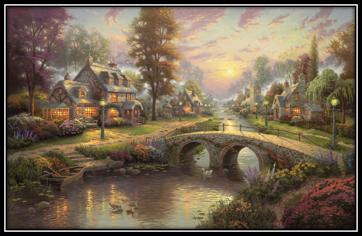 16 PAX decided to take on the remnants of Hurricane Sally and get soaked in AM at @f3immortalstation in @jonesborough for a Lamplight Lane Q led by YHC. Welcome to our newest FNG – Kodak!!!
DISCLAIMER
PRAYER
COP
After disclaimer and prayer, we got to work with:
SSH (IC) x 25
Bat Wings (IC) x 10

LBAC Forward, LBAC Backward, Seal Claps, Overhead Claps

TTT (IC) x 9
Imperial Walkers (IC) x 10
Hill Billy Walkers (IC) x 10
THE THANG
From the Library, we moseyed over to Main Street (aka Lamplight Lane) where 10 Lamplights were designated as exercise stops. 10 Lamplights Out and 10 Lamplights Back for an ALL IN total rep count of 900 with all said and done (200, 300, 400)! However, we didn't make it through all 900. Strong effort from all got us close to completing 2 rounds of Out & Back.
1st Out:  Burpees x 10 (100 Total)
1st Back:  Calf Raises x 10 (100 Total)
2nd Out:  Mike Tysons x 15 (150 Total)
2nd Back:  LBCs x 15 (150 Total)
3rd Out:  Merkins x 20 (200 Total)
3rd Back:  Flutter Kicks x 20 (200 Total)
MARY
Planked until the SIX arrived back at the Library.
CIRCLE OF TRUST
PRAYER
MOLESKIN
Thomas Kinkade was known as "The Painter of Light". His artwork reflected light by way of creating a 3-D effect at each point within his paintings where light could appear. This is what he was known for and it made him famous; even to the point of being considered a sell-out within the art community. He had paintings, prints, puzzles, towels, clocks, and even toilet paper!
Jesus said that He was the Light of the world in John 8:12. We are to reflect Him in all that we do, say and think. So, we're basically Reflectors!
ANNOUNCEMENTS
No Friday IPC this week.