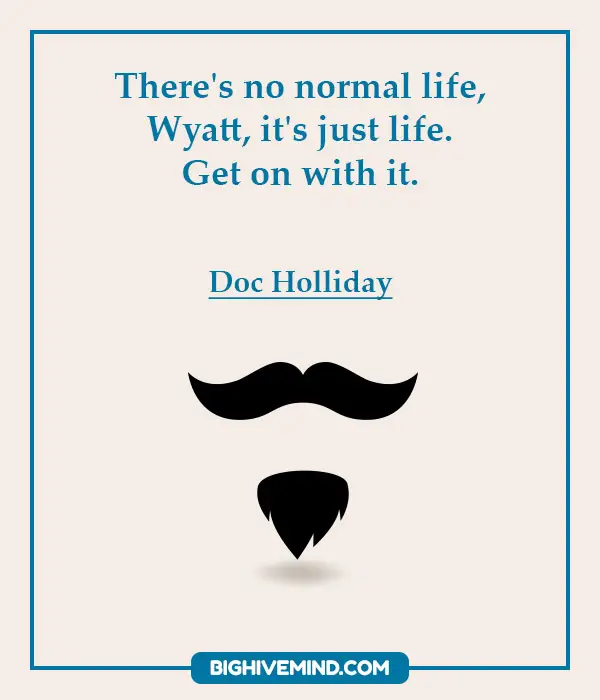 21 PAX. 64 degrees. A Tombstone Themed Poker Hand Beat Down.
DISCLAIMER
PRAYER
COP
TTT | 10 IC
Bat Wings | 10 each IC (LBAC Forward, LBAC Back, Seal Claps, Overhead Claps)

WMH | 10 Count each side
THE THANG
Morgan's Hand | Flush (CORE)
Flutter Kicks (LR=1) | 100
Oblique Crunch | 15 Each Side
Low Plank | 60 Sec Hold
LBC | 17
American Hammers | 25
Virgil's Hand | Full House (CORE, CARDIO, LEGS)
Luge | 18
Squat Thrust | 18
Backward Lunge | 18
Sprint | 200M
WWII Situp | 12
Wyatt's Hand | 4 of a Kind (LEGS, CARDIO, CORE)
Monkey Humper | 25
Burpee | 25
Freddie Mercury | 25
High Plank | 90 Sec Hold
Calf Raise | 100
Doc's Hand | Royal Flush (ARMS)
Incline Merkin | 20
Dip | 25
Diamond Merkin | 25
Merkin | 25
LBAC | 100
CIRCLE OF TRUST
PRAYER
MOLESKIN
I love Tombstone and especially Doc Holliday. He was cocky and smug, but also loyal. There's a scene where Doc and Turkey Creek Jack Johnson are talking as they're getting ready to go after the cowboys. It goes like this…
Turkey Creek Jack Johnson: Why you doin' this, Doc?
Doc Holliday: Because Wyatt Earp is my friend.
Turkey Creek Jack Johnson: Friend? Hell, I got lots of friends.
Doc Holliday: …I don't.
Also, I'm reminded of David. He was a young shepherd who by all means should have never taken on Goliath. However, his confidence (I'm sure his brothers would have called it arrogance) was not in himself, but in God.
Philippians 4:13 says "I can do all things through him [Christ] who strengthens me."
Let's remember that every time we come out here and bust our butts and in our lives every day!
ANNOUNCEMENTS
Meet the Mountain this Friday and Saturday, Aug 23 & 24. Sign up on Slack.
2nd F Event – Johnson City Cardinals, Thursday, Aug 22