18 Pax ventured into the 51 (Coincidence? I think not) and rain. (Again, the rain). YHC stripped off the rain jacket before the warmup ready for what was to come.
DISCLAIMER
PRAYER
COP
SSH X 30 IC
IW X 15 IC
DQ X 10 IC
Merikins X 10 IC
LBAC <X15>X14 IC Rt leg up/left leg up
Mosey to Raccoon crawl the long wall
THE THANG
Insert information about the workout.
Three laps around Tombstone/Wild Wing block
(These were supposed to be at each of 4 corners but Johnson City was drunk when it made blocks and this one is not a rectangle)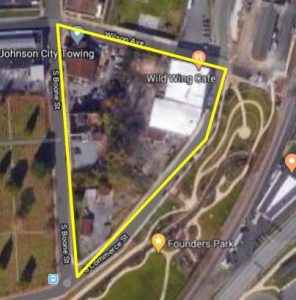 At first corner stop for 10 Squats; 2nd, 10 Merkins; 3rd 10 Burpees; and 4th 10 BBSUs. Increase reps by 5 each rotation. Ended up with 4 laps around the block totalling around 1.75 miles.
MARY
Captain Thors up to 7:28
Hydraulics X 10 IC
Flutter kicks X 30 IC
CIRCLE OF TRUST
PRAYER
MOLESKIN
Whoopi admitted that he likes us to be around. PLEASE be diligent about watching and announcing cars and staying out of the total middle of the road (especially Tombstone). Also, dude, without the support of the PAx of F3 NETN, there's NO WAY I would be out in the rain working out. Thanks for that.
ANNOUNCEMENTS
Saturday: Immortal Station: 6AM