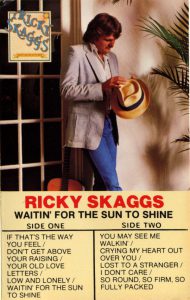 Skaggs on the Q till he has to leave at 6 am.
Weather – This morning it was a blistering 34 degrees.   Chunk felt YHC was over dressed and a speedo would have been a better choice!?!?
DISCLAIMER
PRAYER
Warm Up
Mosey 2 laps
SSH – IC – 30
Burpees – OYO – 10
THE THANG
Using the inner field of the car rider loop, cones were set up ~ 75 yrds apart. YHC intended to communicated the cone half way was not the intended finishing destination but voiced "pay no attention to it" when in actuality you need to pay attention to it.  The cone was marking the hole big hole in the field.
Sprint 10 'Merkins, Sprint back 10 Lunges
Sprint 10 dips, Sprint 10 burpees
Sprint 10 squats, Sprint 30 American Hammers
Rinse and repeat the Circuit 3 times  (at this point Skaggs turned the post over to YHC)
Sprint 10 'Merkins, Sprint back 10 Lunges
Sprint 10 dips
MARY – 
Outlaws – OYO – 10 to the right, 10 to the left
'Merkins – IC – 15
Squats – IC – 15 (there was mumble chatter about the said exercise from the PAX, which none had volunteered to be Q today. YHC was just following the Weinke sheet provided)
Flutter Kicks – IC -30
Plank – 30 second count
Doc I hate yous – 3 count hold – 5 (again more mumble chatter and thoughts that Skaggs had not listed this on the Weinke sheet.  Seeing that no one wanted to retrieve the sheet from YHC's pocket they went with it.  Full disclosure, it was not on there but seeing we had extra time and the PAX really enjoy them, I added them so no one felt they did not get their money's worth)
CIRCLE OF TRUST
Count – a – roma   12
Name – a – roma
Prayer – Remember the family who is going thru the unthinkable tragedy of loosing their child.  Also remember Opie's boy, Carson born Tuesday as they will travel to Vanderbilt for his surgery.
MOLESKIN
YHC voiced congrats to those who have stepped up for VQ's. (4 this month!) Chunk said he will hit the PAX hard this Saturday.  Flintstone has his VQ next Tuesday.  Cougar stepped up and said he would get his Sophomore Q in next week.  We have spoke about it already but as the temperature drops we need to reach down inside and be here. Great job men!!