It was a dreary morning for 8 PAX who braved the gloom to put in some hard work, sans track.  QIC = Honeysuckle,  FNG = Financial Planner, husband of a flower truck owner = Pansy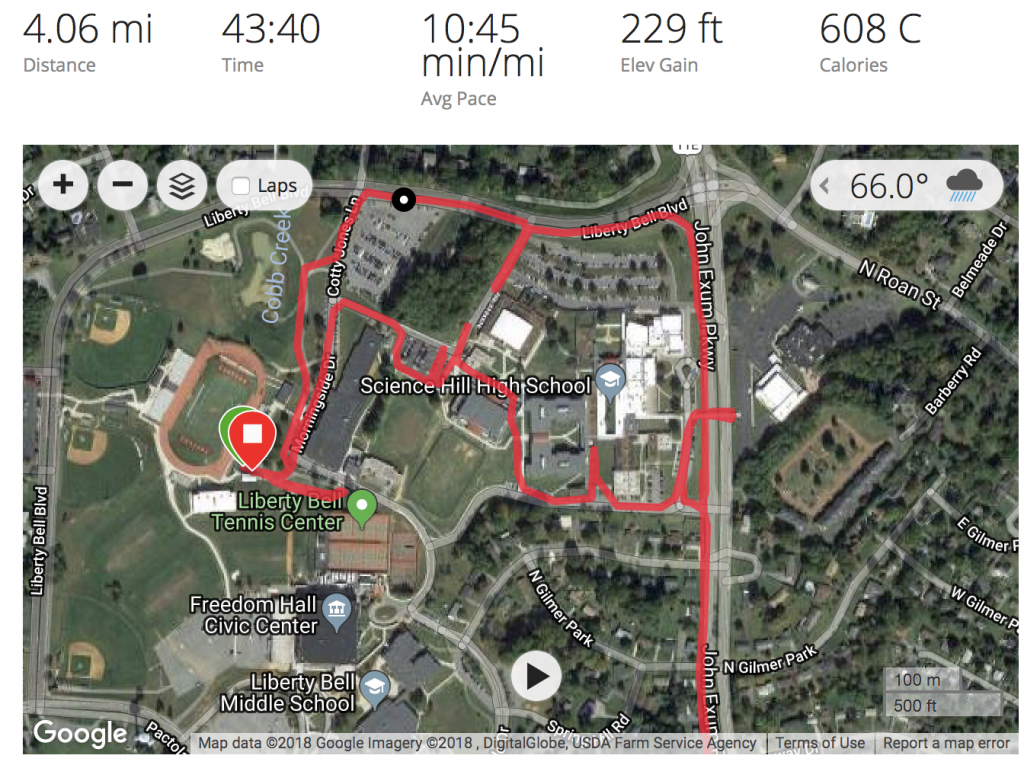 DISCLAIMER
PRAYER
COP
We stretched and did some stuff like TTT.
THE THANG
Started on Balk's Hill – only 7 trips but FNG wore down quick.  From there up to John Exum and to the bottom of the hill, then back up John Exum to the bridge.  QIC lost count but based on the Garmin, looks like as many as a dozen trips back and forth across John Exum.  Ponzi said he felt like Frogger so the name stuck.  Frogger: Sprint across the bridge beginning on the SH side, run down the stairs to the sidewalk on the opposite side, back up the steps, then sprint back across the bridge.  Back to the parking lot with a little detour so the lead pack could get in 4 miles.  
CIRCLE OF TRUST
PRAYER
MOLESKIN
Just a reminder from James 3 that words have power.  We can use that power to build up or tear down.  In a position of influence such as husbands, fathers, bosses, etc., those words are even all the more powerful.  Listen twice as much as you speak…..