A trio was present in chilly 45 degree gloom for a W3-Work Week Workout from the demented mind of YHC!!!!!
DISCLAIMER
PRAYER
COP
LBACs IC x 19 (Forward and Backward)
SSH IC x 26
Block Burpees (OYO) x 8
TTT IC x 5
THE THANG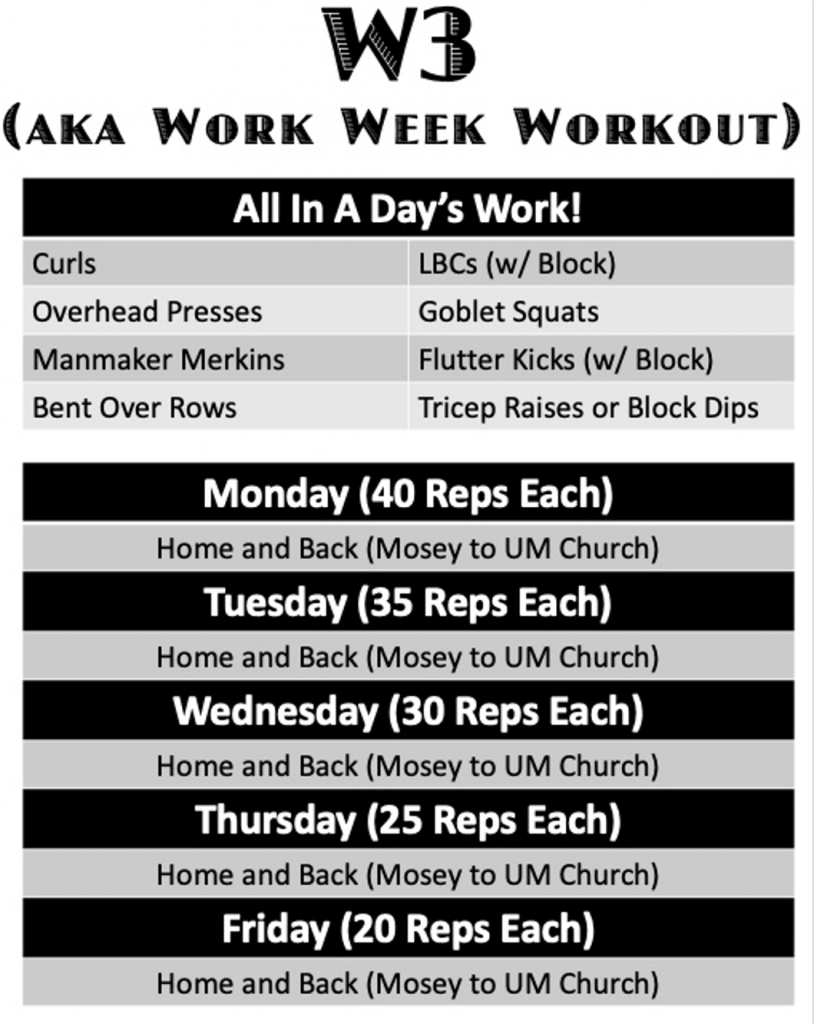 MARY
No need to do ab exercises today
CIRCLE OF TRUST
PRAYER
MOLESKIN
95 years ago today, Henry Ford announced an 8 hour, 5-day work week for workers at the Ford Motor Company. The 40-hour work week was unheard of before this with many workers in the late 1800s and early 1900s spending an entire day tending a machine in a large, crowded, noisy room. Others worked in coal mines, steel mills, railroads, slaughterhouses, and in other dangerous occupations. Most were not paid well, and the typical workday was 12 hours or more, six days per week.
It's easy to look at our lives sometimes and get down. But, we have it so much better than we think. Remember that there is nothing wrong with hard work! Plus if you're a Christian, your faith affords you a TRUTH that others do not have. There is HOPE and a better thing awaiting us in eternity.
ANNOUNCEMENTS
Calendar is EMPTY!!!