9 guys showed up in 19 degree gloom for my Tabata Tango in Jonesborough! Those battle ropes are LEGIT!!!
DISCLAIMER
PRAYER
COP
Library Lap
TTT | IC x 10
Bat Wings | IC x 10
THE THANG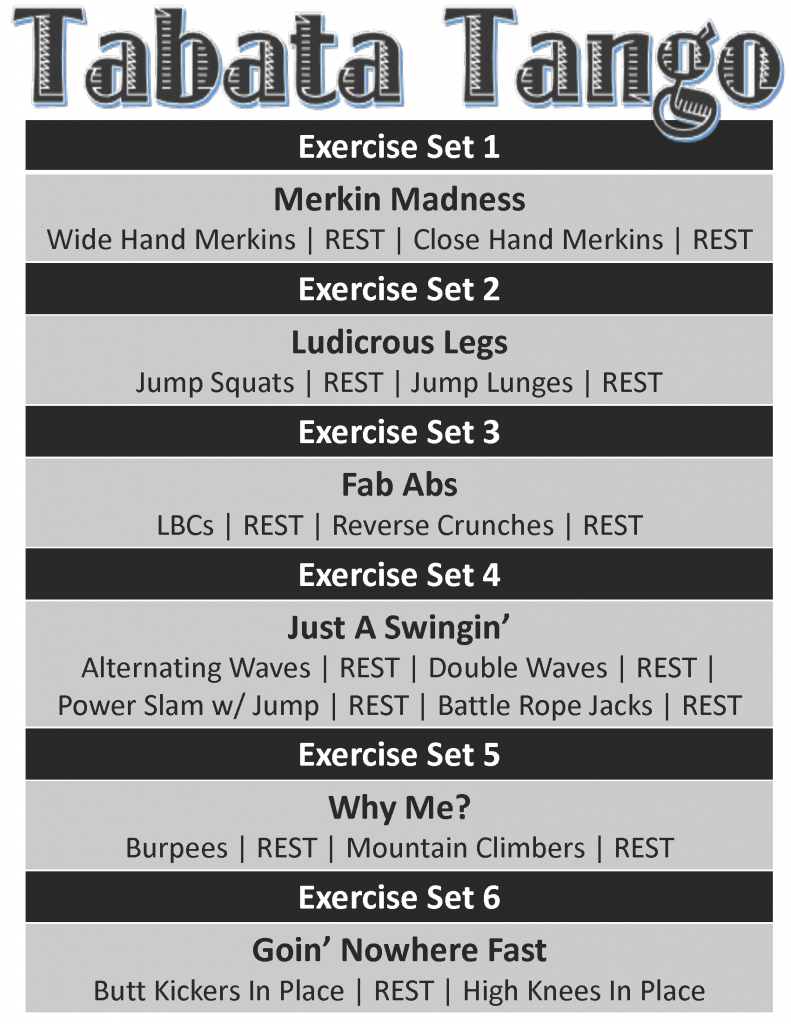 MARY
Round Robin of Abs – we made it through 5 guys calling out their core exercise of choice.
CIRCLE OF TRUST
PRAYER
MOLESKIN
In 1 Corinthians, Paul says that we are called to be holy (set apart). Think about Christmas. You don't leave your decorations up year around. You pull them out because they are special to the Holiday – or set apart. We too are special and God has called each of us for a purpose.
Also in chapter 1 verse 3, Paul uses his standard greeting of "Grace and Peace". "Grace" was a greeting used among  the gentiles while "Peace" was the greeting of the Jews. And when it comes down to it, you really can't have true peace until you know the Grace that God sent!
ANNOUNCEMENTS
Convergence at Arrowhead on Saturday, January 29 @ 6:30 AM.