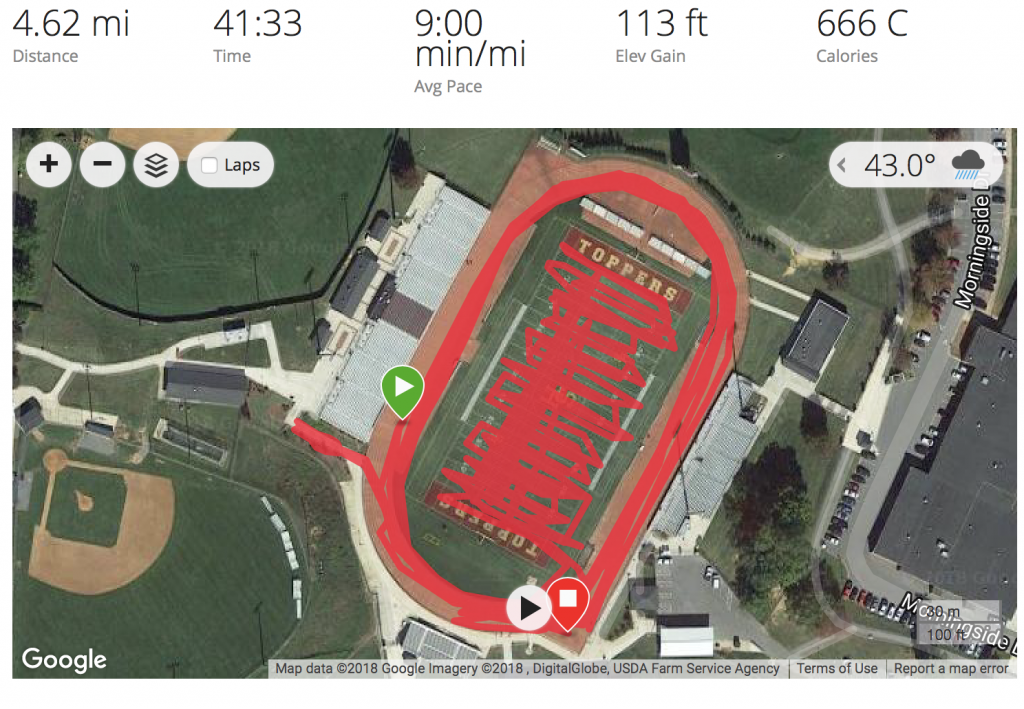 A gloomy dreary 40 degree morning.  April showers bring May flowers (of course I can't seem to find an opportunity to plant anything when its not raining….) 9 runners and 5 ruckers put in some good work.
DISCLAIMER
Some stretching including toe touches and WMH.  High steps and butt kicks, then a Ponzi lap.
THE THANG
Suicide hitting every 10 yard line.
The snake facing the bleachers, run forward, karaoke to the next 10 yd marker, then Bernie Sanders, rinse and repeat every 10 yards goal line to goal line.
The snake, straight up running all the way back, every 5 yard line.
Intervals on the track:
100 m run with 100 m mosey recovery X 2.  200 m run with 200 m mosey recovery X 2.  400 m run with mosey back to the 6 for recovery.  One last 200 m run with 200 m mosey recovery.  Hit the stairs, suicide up and back down.  Time called at 6:15.
Total mileage for the front pack 4.6, everyone should have gotten at least 4.  Strong work!
CIRCLE OF TRUST
PRAYER
ANNOUNCEMENTS
GOMR June 1/2