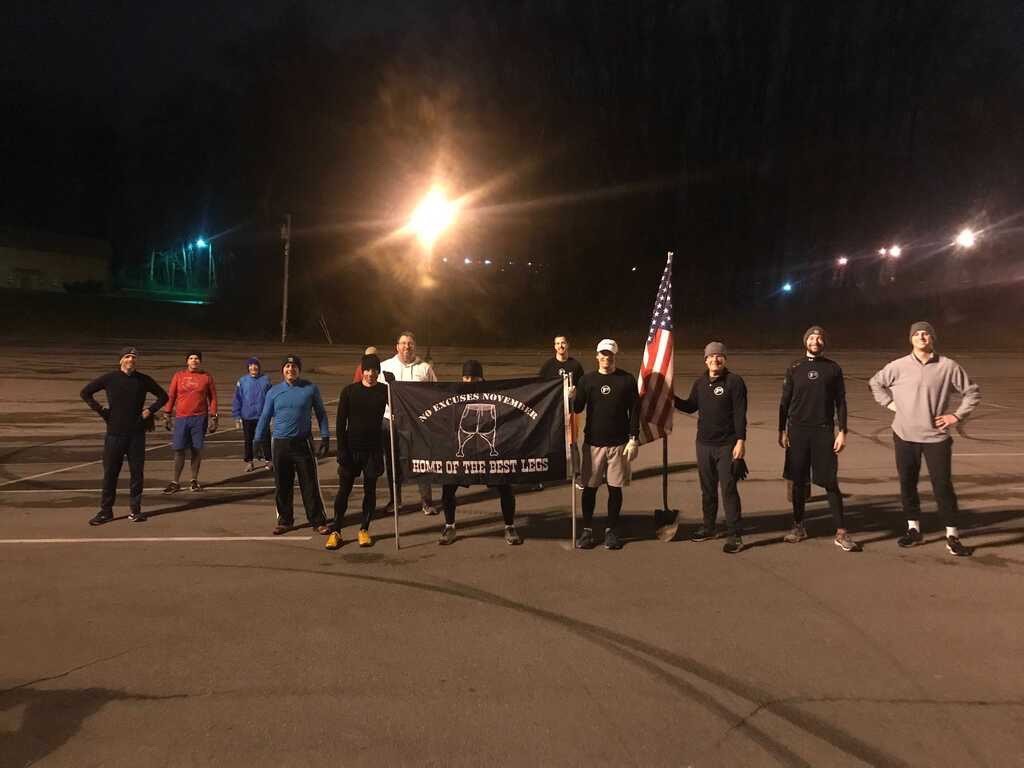 14 PAX decided to get better today on the first The Range Q of 2021 and were greeted with the Best Legs Flag for running/rucking the most miles for the month of November 2020 (The Range has the Best Legs, you all said so). Also fitting that YHC in conjunction with AOQ decided that we should do the Q we designed for the other AOs. Hopefully they enjoyed it as much as we appeared to with all the mumble chatter.
DISCLAIMER
PRAYER
COP
Motivators from 8, Imperial Walkers IC x 18, Monkey Humpers IC x 18, Apollo Ono IC x 10, Ponzi Lap around the AO
THE THANG
Now that the counting fun had just stared lets get to the real punishment
Burpees x 10
8 ct. Manmakers (essentially Burpees with Plank Jacks before the jump up) x 10
Mosey from Range Parking lot with Coupons up to the Band Field (Ultra was so excited to have his new sand bag that he ran a little too far to the little track, but we called him back) Circled back to the 6.
Gauntlets x 10 then Murder Bunny 15 yards, Gauntlets x 10 Murder Bunny 15 yards, Gauntlets x 10 then Murder Bunny 30 yards. PAX did a number of OYO exercises and mumble chatter waiting on the 6 (Whiplash with his newly acquired Gov't Tracker decided to shot put his sand bag and hop to it on the way back)
Mosey to the bottom of CTE Hill
Everest (1 lunge, 1 squat, 1 lunge, 1 squat) to the light pole and then LT. Dan up to ratio 5:20 (YHC gave Subprime the worst Forrest Gump impersonation when answering why they were called LT. Dans)
MARY
Block V-ups x 18, Boat/Canoe x 18, Al Gore w/ Block -1 min, Moneypenny gave us LBCs IC x 18, Rite Aid gave us a sloooooooooooow Freddy Mercury IC x 10, and Chum gave us Merkins IC x 18 (some debate with himself if Merkins are a MARY exercise, but eventually Chum digressed and began leading the count).
CIRCLE OF TRUST
PRAYER
MOLESKIN
Keep coming out. They say it gets better.
ANNOUNCEMENTS
Welcome FNG Mr. Burns (named by Precious). We told him a number of times that Qs aren't normally like today so hopefully he will be back.