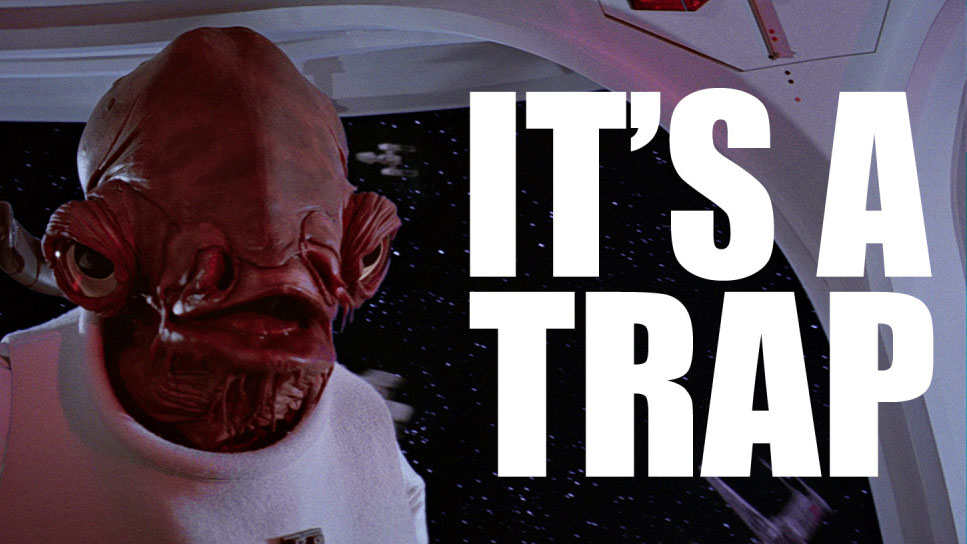 A soggy and humid morning greeted 7 men. One of them was supposed to be Applebutter (where are you?).
Led by Sugar, in Applebutter's absence
DISCLAIMER
PRAYER
COP
20 SSH, 10 slow monkey humpers, 14 LBAC, 14 'Merkins, 14 hillbilly walkers
THE THANG
Led by Crampon. YHC thought he had the Q and had already put this together, including printing out the workout. Q has no special fondness for all things Star Wars but does realize its a thing. In honor of that thing and it being May the 4th. Magic happened.
A circuit using the long wall along the creek provided the backdrop to:
It's a TRAP
Twerkins, 5 of them. (look it up)
Racoon crawl the length of the wall. This was a good idea only once or twice. After that Q moved the line back a bit.
American hammers – 20
Prisioner squats – 20
Run and start over
CIRCLE OF TRUST
PRAYER