DISCLAIMER
PRAYER
COP
SSH | IC x 20
Imperial Walkers | IC x 15
Bat Wings | IC x 10
Shoulder Pretzels | IC x 10
Abe Vigoda | IC x 10
TTT | IC x 10
Bridge Lap
Pre-Beatdown Reminder:
When you think you're done, you're only at 40% of your body's capability.
MARY
Round Robin of exercises led by the guys which included Flutter Kicks, Freddy Mercurys and  some Hello Dollys!
CIRCLE OF TRUST
PRAYER
MOLESKIN
David Goggins has an amazing story! His life was not easy and there were struggles, but he pushed through and here are his 10 rules: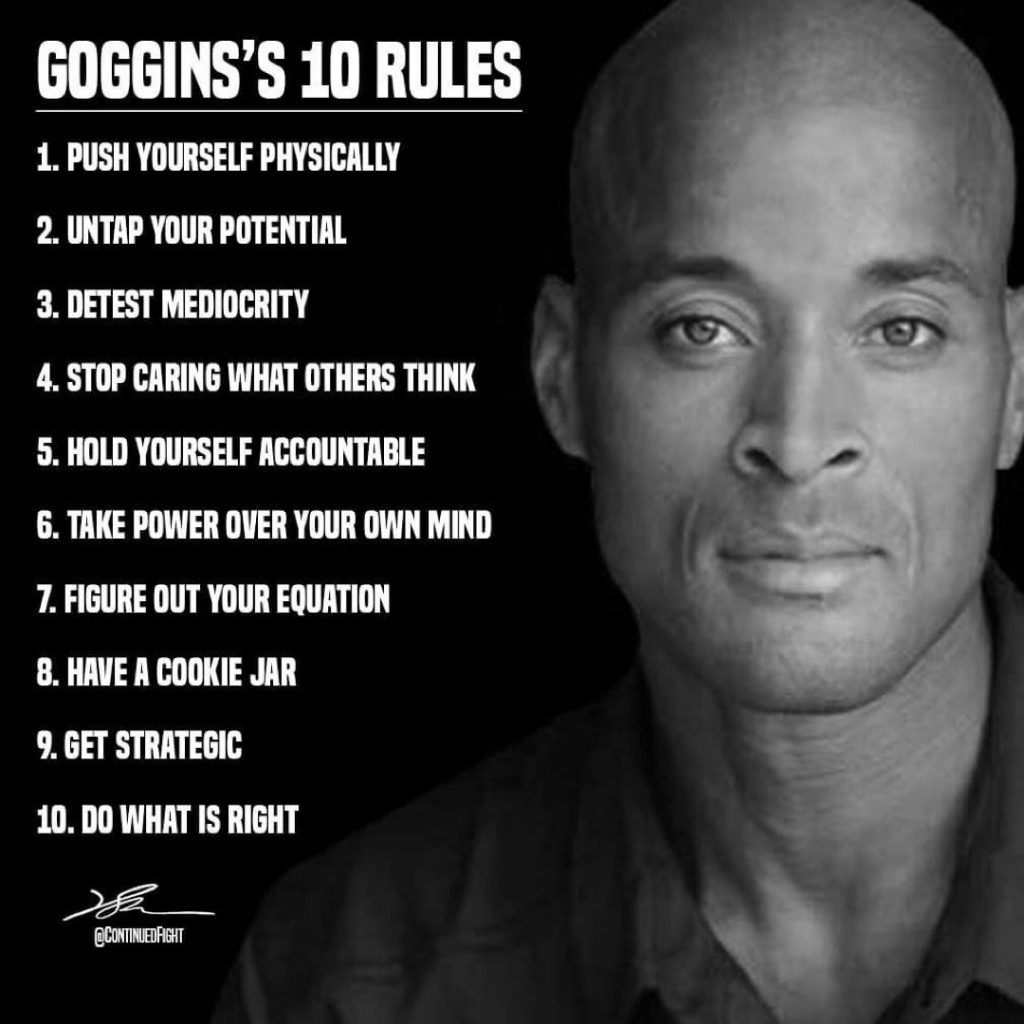 Here's another quote that inspired me through the 4X4X48 Challenge a couple weeks ago!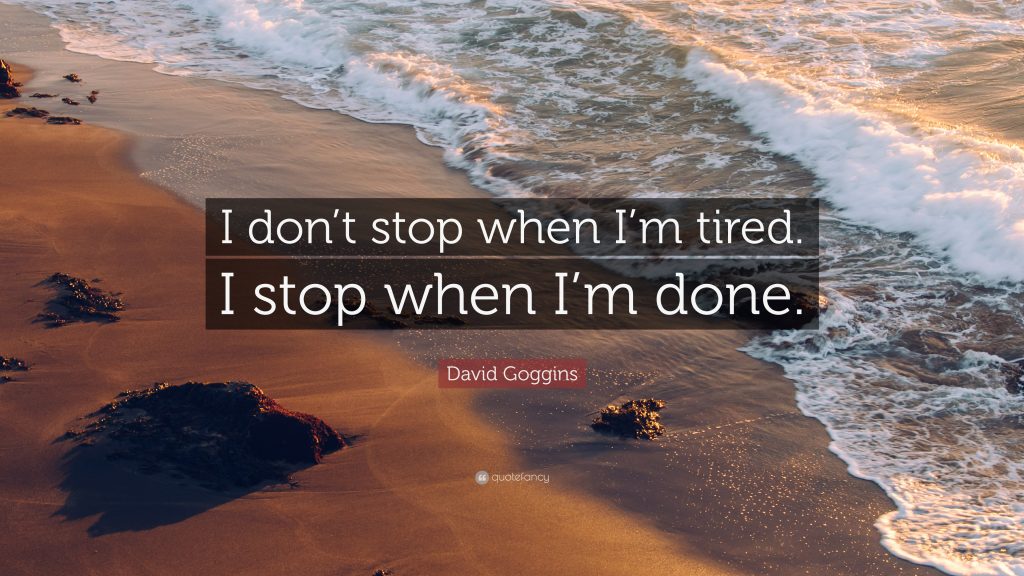 It's easy to give up! But it's better to push through and succeed!!! Suffering is NOT bad. It is part of life! It's how you deal with the suffering that makes you who you are!
ANNOUNCEMENTS
Q vs Q Challenge is just around the corner!